E-commerce software development
If you need an e-commerce system that is completely tailored to your needs, you are in the right place. We can work together to prepare your custom e-commerce website.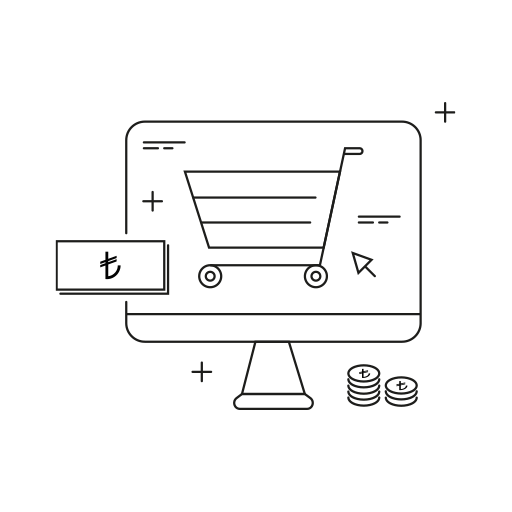 Do you need your own e-commerce software?
First of all, you need to decide if you really need to have a your own e-commerce website. There are plenty of paid or free solutions on the market. Products like Woocommerce, Shopify, Magento, Wix and many more give you the ability to start e-commerce very easy and fast.
However, these systems also have some disadvantages. They all designed for general needs. If you need a spesific flow for your clients, sometimes it can be very hard to implement on these products.
Open source products targeting a large number of industries and different workflows. This makes them very big and complicated codebase to manage if you will ever need to dig into it.
But they are still very easy to start and low cost compaing with your own software. So, if you are just starting your e-commerce business and want to see how it goes, probably this products are a good choise for you.
You'll clearly know when this products doesn't fit you and you need your own e-commerce product.
If you really need your own e-commerce software
Then, let's talk. :)
We are with you starting from the planning of your e-commerce site. We dont just deliver a working software. We care about the clean coding and optimisation. We're up to date with the latest technologies. We like cluod architecture, we like microservices, we like solving your complex problems.
We are also experiences on connected apps. So, if you look for a solution to connect your e-commerce software with your other software or hardware products, we can work to solve this for you.
If you like to talk about your e-commerce software development project and what we can do for you just let us know.